Fifty/50
Branding, Identity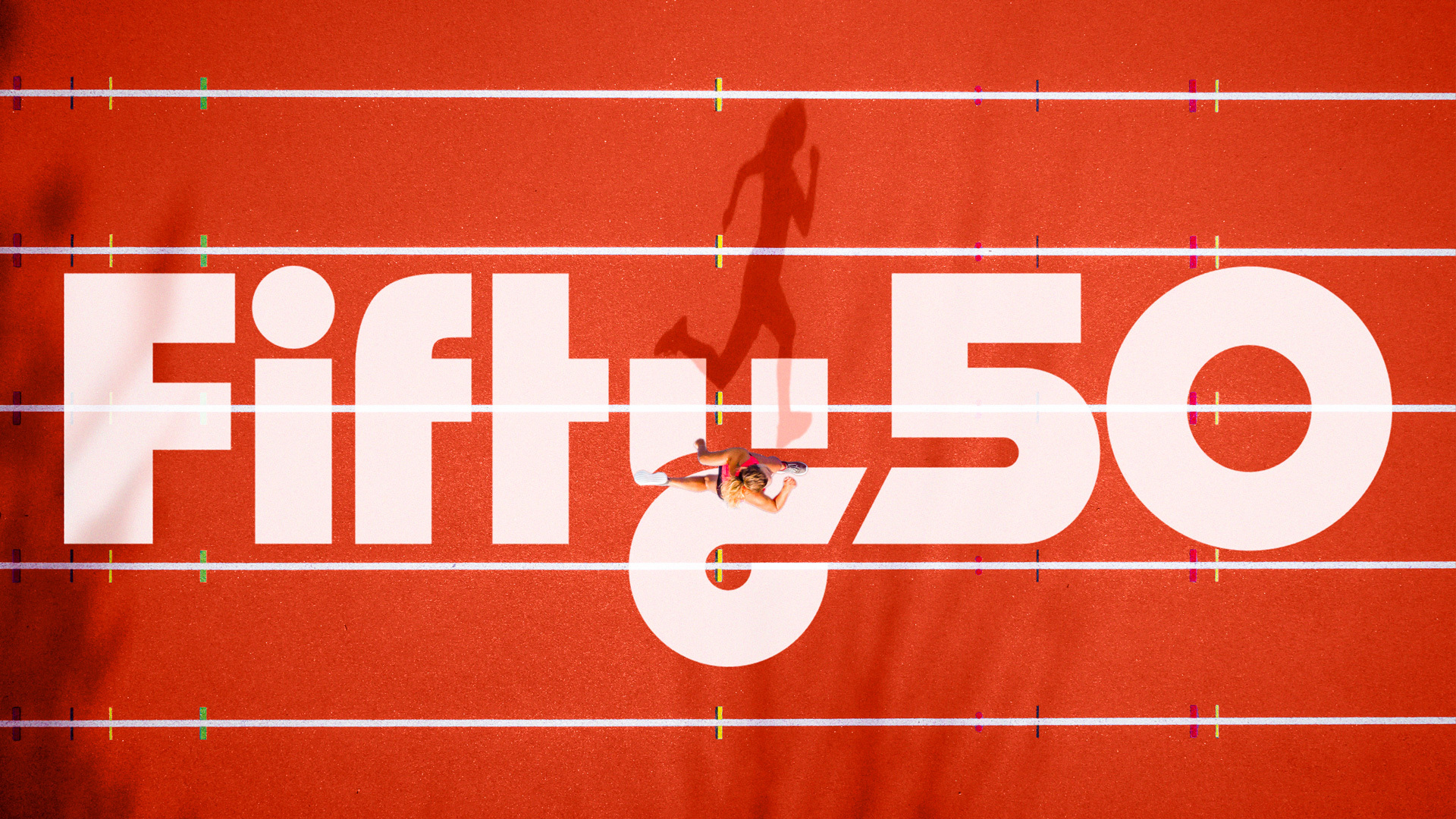 In conjunction with International Women's Day, ESPN has launched a month-long "Fifty/50" a monumental initiative highlighting the civil rights journey of women across the sports and cultural landscape with elements launching across The Walt Disney Company. The initiative commemorates the 50th anniversary of the passing of Title IX, the federal civil rights law that prohibits sex-based discrimination in any educational institution that receives federal funding, and gave women the equal opportunity to play.
ESPN is programming content and experiences that explore stories at the intersection of women, sports, culture and the fight for equality. Content highlights include "37 Words," a four-part documentary series chronicling the hard-fought battle of equal rights in education and athletics from award-winning directors Dawn Porter ("John Lewis: Good Trouble") and Nicole Newnham ("Crip Camp"); "Dream On" from award-winning director Kristen Lappas ("Blackfeet Boxing: Not Invisible"), the story of the 1996 United States Women's Olympic basketball team – the first multi-part 30 for 30 on a woman-centric story; and the Fifty/50 Shorts, five short films presented by W. Studios and Google that examine diverse stories of women in sports, all featuring women directors and producers.
We designed the brand identity for Fifty/50 by creating a custom logo rooted in 70's typography as well as set of patterns. We hid the slash in the negative space of the ligature and used the equal sign as the base for the first letter F. The result is a modern logo mark that pays homage to the history of Women in sport who fought to bring in equal opportunity to play.